About the Presenters: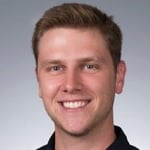 Evan Graczyk
Continuous Improvement Manager, Woodfin Heating & Oil
Evan has a bachelor's degree in Industrial Engineering from Clemson University, along with a Lean Six Sigma Green Belt certification from Clemson. Previous roles include being a Lean Process Engineer at Schaeffler Group and a Lean Manufacturing Engineer at BorgWarner.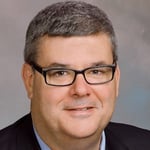 Bob Bell
Financial Planning and Analysis, Woodfin

Bob has a BBA in Marketing from the University of Georgia, a PBC in Information Technology from the University of Richmond, and an MBA from the UVA Darden School of Business. He earned his Six Sigma Green Belt while working at Circuit City. His background includes Retail (Operations & Finance), Information Technology, Inventory Management and Financial Planning and Analysis.