The Presenters:
Simon Murray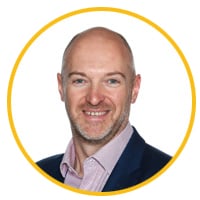 From bricks to bread, from family business to global multinational. Simon has spent the last 20 years creating, leading, and coaching High Performance manufacturing teams.
With roles in reliability, project management, operations and General Management Simon has held many positions within a manufacturing business and as such offers a unique perspective to continuous improvement.
In 2012, Simon founded Your Maintenance Coach and has worked with dozens of businesses across 4 continents. While predominantly focused on helping Maintenance and Reliability teams Simon's passion is in Continuous Improvement and thrives in finding and implementing new ways to do old things.