About the Host and Moderator: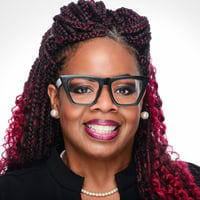 Deondra Wardelle is a Senior-level Training and Development Executive. She has proven expertise in Strategic Growth Initiatives, Organizational and Leadership Development, and Lean Six Sigma Implementation. Deondra has a track record of success in being a catalyst for change and a driver of results, driven to improve processes and operations. She is an astute business strategist who is driven, engaging, collaborative and results-focused.
An inspirational leader who serves as a strategic business partner, cultural change steward and operational expert. Effectively lead change management process strategies that facilitate organizational transformation and increase overall capabilities. Possesses an inclusive management style that encourages idea sharing and inspires exceptionalism in others. Proven ability to design and deliver a comprehensive range of learning solutions which produce measurable results.
Scheduled Panelists: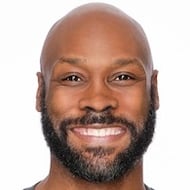 Alexus Bertrand is a noted professional educator and content creator. For 19 years and counting, Alexus has served in various capacities in education from mathematics teacher & specialist to coach to vice-principal. He has student-let organizations that foster educational support, employment / post-high school opportunities, and community-building. Overall the past 5 years, Alexus has been helping to redesign math curriculum and teaching through the lens of diversity, equity, & inclusive practices. Currently Alexus is serving as a mentor, math teacher, math specialist, and Equity Chair of the Middle School. Alexus is co-advisor to the Dimensions; a student-led club that connects all students of color through community building and activism. One of Alexus proudest achievements to date, is being a co-founder of Hero-Con. The Dalton School's (first and now annual) Superhero-Comic book-Video Game-Literary Convention, a social justice event that connects the community with noted artists, authors, and talent who all leverage their art in the name of justice and awareness. In his spare time, he's a video game streamer, singer/songwriter, and soon to be podcaster.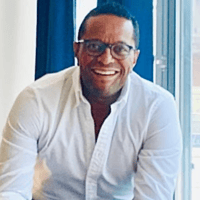 Scott Bogan is a professional with more than 20 years in the field of Human Resources. He was worked in recruiting, training and management. Throughout his career he has taken pride in the accomplishment of having a hand in the success of others. He has hired, trained and guided hundreds of careers. During his spare time, Scott wrote an e-reader called Help Wanted: A Guide to Getting the Job You Want. From interviewing hundreds of candidates, he recognized that young people were being sent into the workforce ill-prepared. Scott wrote "Help Wanted" to try to fill some of the missing gaps.
Scott has facilitated professional development sessions with community centers and the Atlanta Public School Adult Education Program. He currently works with private clients writing policies and procedures,
job descriptions, employee handbooks and managing HRIS application implementations. Scott also works as a contractual worker with Emory School of Medicine.
Scott has lived in NYC, Chicago and Los Angeles but currently calls Atlanta, GA home. He is a certified yoga instructor. He loves traveling, cooking, and is an avid reader of mostly non-fiction.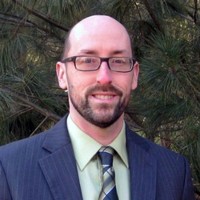 Paul Critchley is a recognized thought leader on employee engagement and continuous improvement, and has helped businesses around the world achieve greater levels of success through the application of Lean techniques. A frequent speaker, he has keynoted at numerous corporate events, as well as at international conventions such as AME's annual Lean conference and at OpEx Week. He's also the host of "The New England Lean Podcast", a weekly show that features management thought leaders, TED speakers, world-renowned authors and university professors. Paul is also a regular writer and contributor to publications such as Industry Week and Quality Magazines.
Paul is a former Board Member of the Northeast Region of AME, holds a B.S. in Mechanical Engineering, a M.S. degree in Management and a M.S. in Organizational Leadership. He is a proud supporter of CT's "Skill up for Manufacturing" program.
He is passionate about Lean and creating organizational cultures that are sustainably engaged. He co-authored his first book - The Whole Professional, A Collection of Essays to Help You Achieve a Full and Satisfying Life to bring a fresh perspective on Work/Life Balance and how individuals and organizations can work together to achieve greater levels of attainment.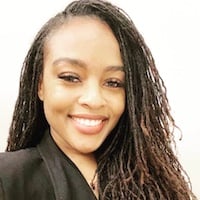 Madison L. Mobley (she/her/they/them) is black, female, millennial, and a Columbia University Alum who, once upon a time, majored in Sociology and aspired to be a freelance journalist.
Spoiler alert: Freelance journalism didn't pay the New York City bills, resulting in a reluctant power pivot.
Fast forward 10+ years, and Mobley's career journey includes time at EMC Corporation, Dell EMC, & Procter & Gamble where she's held global leadership positions in sales, category management, customer advocacy, and HR strategy. Present day, she is an Enterprise Sales Director at Fairmarkit, a venture backed Procurement Tech startup.
There, most of her time is spent automating tailspend management (most often the 20% of annual spend made up by 80% of an organization's suppliers) and driving supplier inclusion and compliance through intelligent sourcing.
Madison's approach is wildly unconventional, and her appetite for disrupting the status quo for the better is insatiable. She attracts professionals who are visionaries in their respective industries, seeking competitive advantage and distinction.
In EVERYTHING Madison does, whether personally or professionally, she is an unapologetic advocate for a brighter future (of work). A future that must be representative of the world in which we live. A future that's growing bolder. A future that demands leaders walk the talk or get called out and left behind.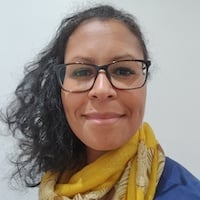 Karla Parker is Head of Business Improvement within the Emergency and Elective Care Improvement team at NHS England and NHS Improvement. She has spent most of her career working in senior operational business roles within various public and private sector organisations including the media, education, the NHS, and social care. Karla is the Secretary of Haringey Borough Women's FC, where she played, captained for 13 years and managed. She owns a residential property development business as well recently taking on a new role as a fragrance distributor with her 12-year-old daughter. Karla is passionate about nurturing the skills of children and young people and volunteers as a mentor.
In her spare time, Karla likes to write on her blog, experiment with new recipes to varying levels of success and keep fit.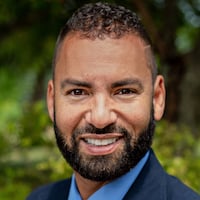 Jeff Welch is an accomplished corporate trainer, leadership coach, writer, and public speaker with over 20 years of experience in the Learning and Development space. He has delivered training workshops, seminars, and keynote speeches for clients in the United States, Canada, Europe, and the Caribbean.
He specializes in facilitating instructor-led and virtual training courses which focus on professional development skills and train-the-trainer programming.
Jeff's training programs and speeches are well-researched and delivered in a down-to-earth, yet high energy style. Jeff utilizes storytelling techniques and incorporates various "pearls of wisdom" from his grandmother.
A proud alumnus of Western Kentucky University, Jeff holds a Bachelor of Arts Degree in Broadcast Journalism and Speech Communications. He also possesses numerous training certifications in the disciplines of facilitation, instructional design, and human performance consulting.
Jeff is President of his own consulting group, JW Training Events, LLC. A life-long Southerner, Jeff was raised in Owensboro, Kentucky and currently resides in Atlanta, Georgia. He loves to cook, travel, and read historical markers while on road trips.