Professionally, she is a contributing editor and columnist for Texas based I-Media Corporation. Her column "Wordz of Wilson," is featured in newspapers across the country. Her writing explores the interconnectivity of historical events with present-day experiences and circumstances, particularly relative to the intersections of race, class, and gender, blended with a healthy serving of Black popular and expressive culture. Chelle serves as the President of the Clara Luper Legacy Foundation, a nonprofit she founded to expand the legacy of her mother—civil rights activist Clara Luper, through the preservation of African American history and culture and the implementation of programs and services that nurture the next generation of citizens dedicated to academic excellence and public service. Chelle is working on several new projects; including a book celebrating the lives of some lesser-known Black women who led incredibly fascinating and empowering lives, and a podcast with her husband entitled Health and History that merges both their passions and will launch later this year.
Chelle is a member of Alpha Kappa Alpha Sorority, Inc. She serves as the current International Secretary and was the 24th South Central Regional Director.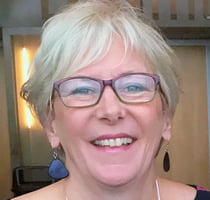 Elisabeth Swan is the Chief Learning Experience Officer at GoLeanSixSigma.com and the co-author of the Problem-Solver's Toolkit. She's been helping people successfully build their problem-solving muscles for over 30 years, and she loves what she does every single day.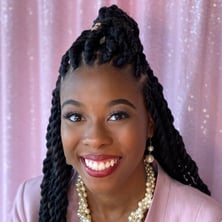 Jasmyne E. McCoy is a young trailblazer in the making! The Arkansas native is a senior at Harvard University where she's a pre-med major, concentrating in molecular and cellular biology. She was on the Crimson Cheerleading Team for football and basketball season, is an Academic Tutor for the first three levels of Calculus along with Chemistry, and a Harvard Peer Advising Fellow to the incoming freshmen.

She is a member of Alpha Kappa Alpha Sorority, Inc and serves as the International Second Vice-President. Jasmyne is a Rockefeller International Grant recipient, having studied abroad in Venice, Italy. In the summer of 2019, she was an HIV/AIDS researcher in Durban, South Africa. She was also the winner of the prestigious Princeton Prize in Race Relations. Jasmyne plans to become an Orthopedic Surgeon and believes to whom much is given, much is required.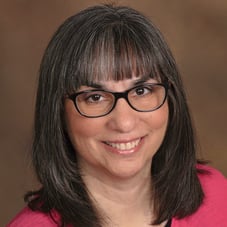 Karyn Ross is on a mission to Help People Improve the World. An artist, internationally acclaimed speaker, award-winning author, consultant, coach and lean practitioner, Karyn travels the globe teaching people how to combine creativity, lean and kindness to make a better world. As well as being the owner of KRC (Karyn Ross Consulting), Karyn is the Founder and President of the Love and Kindness Project Foundation, a registered public charity fostering projects that spread love and kindness in the world, and Founding Mother of Women in Lean – Our Table.
Karyn has published five books: How to Coach for Creativity and Service Excellence: A Lean Coaching Workbook, the Shingo-award winning The Toyota Way to Service Excellence: Lean Transformation in Service Organizations, I'll Keep You Posted: 102 of My Reflections to Help You Start – and Deepen – Your Own Active Reflection Process, Think Kindly – Speak Kindly – Act Kindly: 366 Easy and Free Ideas You Can Use to Create a Kinder World…Starting Today, and Big Karma and Little Kosmo Help Each Other. Proceeds from all book go directly to The Love and Kindness Project Foundation.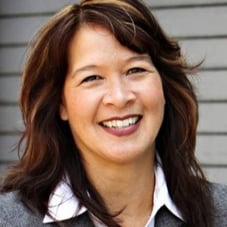 Tracy O'Rourke is a Master Black Belt at GoLeanSixSigma.com, co- author of the book, "The Problem-Solver's Toolkit: A Surprisingly Simple Guide To Your Lean Six Sigma Journey", and co-host of the Just-In-Time Café podcast.
For 20+ years, Tracy advises companies and spearheads
implementation on many aspects of process improvement, cultural development and strategic alignment.
Tracy got her start as a Lean Six Sigma Black Belt at GE Appliances in the late 1990's with Jack Welch at the helm of the organization. After her career at GE, Tracy became a Lean Six Sigma Consultant and has helped many organizations with all aspects of Lean Six Sigma implementation.