About The Presenters:
Gregory Jacobson, MD | Co-Founder & Chief Executive Officer
Greg graduated from Washington University in St Louis in 1997 with a BS in Biology. He attended Baylor College of Medicine from 1997 to 2001. From 2001 to 2004, he completed a residency in Emergency Medicine at Vanderbilt University Medical Center where he then stayed on as faculty. It was his observation and research of operational inefficiencies and unrealized continuous improvement opportunities that resulted in the founding of KaiNexus. Jacobson is co-author of Kaizen: A Method of Process Improvement in the Emergency Department, published in the journal Academic Emergency Medicine.
Ryan Confer | VP Strategy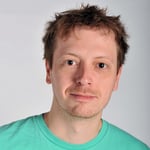 As the VP of Customer Experience for KaiNexus, Ryan helps our new and existing clients deploy KaiNexus in their organizations to track and manage their continuous improvement activities. Ryan brings nine years of entrepreneurial experience in a variety of entities including, an early-stage technology investment fund, a non-profit commercialization foundation, an automotive design agency, and a clinical-stage biopharmaceutical company. His diverse range of experience in start-up technology environments instilled a principle that drives his objectives: that continuous improvement is a fundamental driver of innovation and adaptability. It is this tenet that drew him to KaiNexus. Ryan holds a BSBA in Finance and Legal Studies from Bloomsburg University of Pennsylvania and a MS in Technology Commercialization from the McCombs School of Business at the University of Texas at Austin