Mark Parrish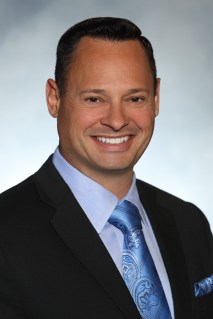 Mark Parrish is Managing Partner and co-founder of Parrish Partners, LLC, the twenty-year-old, southern California-based leadership and management consulting firm.
Previously, Mark was CEO, President, and Director of Igloo Products Corp., the 76-year-old, private equity owned, U.S.-based manufacturer of the iconic Igloo brand of commercial and consumer cooler and drinkware products. While in his role at Igloo, Mr. Parrish was named the Houston Business Journal's "2017 Outstanding CEO."
Immediately prior to joining Igloo, Mark was CEO, President, and Director of Stuart Dean Company, Inc., the 86-year-old, private family-owned, Manhattan-based international real estate restoration and preservation company. Stuart Dean customers include the Empire State Building, the White House, the Golden Gate Bridge, and Apple stores worldwide.
Mark has an accomplished record of leading organizational transformations of U.S.-based manufacturers and service providers. His contributions have yielded tremendous value creation with well-known consumer brands, such as Harley-Davidson and Simmons, and other industry leaders, including Ply Gem Windows, Interface, Inc., and Deceuninck North America, each world-class manufacturers known for their rapid product innovation.
Mark is a distinguished graduate of the United States Military Academy at West Point. During his ten years of uniformed service in Army Aviation, he served in five countries on three continents. As an AH-64 Apache pilot and Army "Top Gun," he served in Operations Desert Shield/Storm, where he was awarded the Bronze Star and Air Medal for Valor. He later earned two Master of Science degrees in Engineering and Management from the Massachusetts Institute of Technology.