About the Presenter: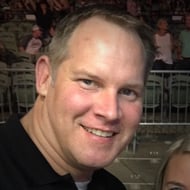 Chris Burnham is a Continuous Improvement Program Manager at Wright Medical, in Memphis.
Chris is a results-oriented, award winning leader who understands how to motivate and lead diverse teams to deliver significant results to the bottom line. He passionate about generating a high level of employee engagement to create leaders at every level of the organization.
Chris has a BS in Criminal Justice (yes, that's right) from Western Carolina University.