About the Presenter: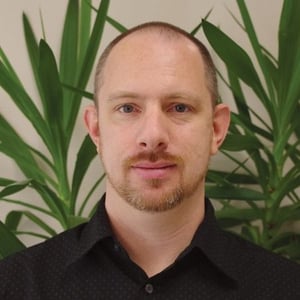 Nick Shonsky is a Continuous Improvement Specialist at The Standard Group.
Nick started his journey in the printing industry a week before he graduated from high school in 1991 when he was hired at Acorn Press, Inc. He started out making plates - back when plate making was a skill. He learned as much as he could in pre-press while making plates.
When digital printing came around he began as a backup operator and eventually the lead operator. In 2001 he was asked to move into customer service / project management. Acorn Press was eventually sold to Standard Offset and they became the Standard Group.
Nick continued his role as project manager with a pharmaceutical specialty. He also helped with building the storefront support on the customer service side. In 2015 the company made a decision to adopt a Lean culture and he was asked to become the lead in that endeavor. In 2016 he took on the role of Continuous Improvement Specialist full time.